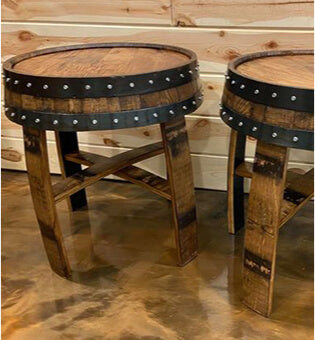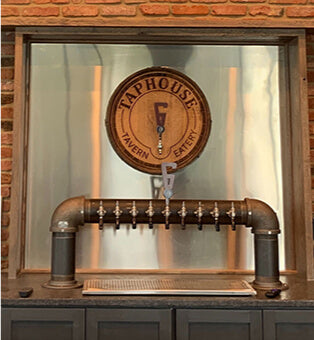 You can't get more authentic than this
Whether it's for an industrial inspired bedroom or building out your bourbon room, our barrels are the premium go-to for your next project.
Ready to get your hands dirty?
The big box stores took care of all the basics for your home project, but now it's time for the finishing touches. If you're ready to go beyond average, roll up your sleeves and get to work building your next masterpiece. All genuine wine and whiskey barrels are each truly original, meaning no two are ever completely alike. Using reclaimed barrel wood will offer varying shapes, warm depths of weathered wood and rustic metal bands. Each unique piece you construct is sure to be a statement piece for any room or event.
DIY DONE RIGHT
These barrels may be retired from aging bourbon and fine wines but they are still up to the task for great projects.
You've come to the right place to create a damn good project. With a little bit of creativity and handiwork, you can upcycle retired wine and whiskey barrels into endless projects. Whole barrels or barrel components like staves, heads, and hoops can be used for gardening, building furniture, creating personalized household items and other crafts or decor. The possibilities are endless.

WHAT MAKES US UNIQUE?
Because barrels can be complicated, we have a team of brewers, bourbon aficionados, craft beer lovers, bbq masters and DIYers ready to share their expertise and know-how with you.
EASY
We keep things simple & speedy - order online or talk to a human. It's up to you.
EXCLUSIVE
We have exclusive partnerships & products (hello Willett barrels) that equal trust, access and consistency.
EDUCATION
We humanize the education experience by being your all-access barrel consultants.
Get to work
Did you know that every barrel has a story? From tree selection to coopering and then from fill to empty, no two barrels are the same. Here at Midwest Barrel Co., we pride ourselves on being facilitators of the story. The next chapter is up to you. What story will you write?
SHOP DECOR BARRELS & PARTS
Resources
Think outside the barrel… Get some clever inspiration with our barrel how-to guides.